Contact form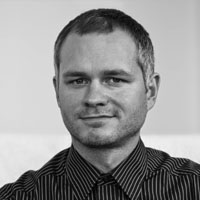 The xTarot.com project was established in 2013.
I studied the Faculty of Fine Arts in Brno (here you can also see some my oil paintings) and I was active in dream interpretations for many years. All the ideas I publish on xTarot.com originate in Czech republic where I and my few colleagues live. I feel that tarot cards and mystery (psychic phenomena, the problem of free will, matter of chance, angels, energy etc.) are part of my life's journey ~ Lukas.
Publisher's note: We do not offer tarot or psychic readings. Our only goal is to publish articles that can bring inspiration to everyone. It is also fair to say that the view on many topics (and also the unique style how we express them - especially in our horoscopes) can be different than you would expect in UK/US region. In Czech republic is the tradition simply different and it would be wrong to deny it. On the contrary, we think that we can offer a different perspective on things, which is always helpful for the reader. We create a mosaic along others, from which you can make your own opinion. We hope you will appreciate our web and perceive published articles as beneficial.